Welcome the talented artists joining the Lowe House Project for the 2017-2018 season. 
And more to follow! If you would like to explore opportunities for presenting a playshop or workshop, or hosting a gathering or special event at the Lowe House Project facilities, contact Nancy Valentine at Tubacval@msn.com or 520-841-1404.
UPDATED: Oct 6, 2017
ARTISTS IN RESIDENCE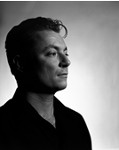 Kristian Day
KristianDay.com | IMDb
Scripted and Documentary Filmmaker
LA/Des Moines, Iowa
Project:  January 8-19, 2018 – Documentary on the Tubac artist colony
and community presentation. Details to be announced.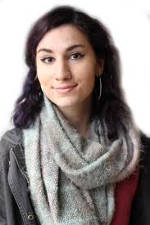 Angela Gervais
Philadelphia, PA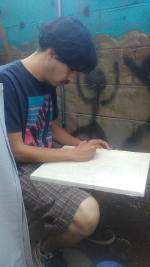 Abraham Limon Guzman
Hermosillo, Sonora Mexico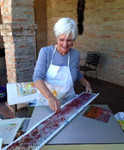 Karon Leigh
KaronLeighArtStudio.com
Artist in Residence : Artist/Designer
Project: Multi-media artist and instructor inspired by Southern Arizona
landscapes. She also provides marketing and website and graphic
design for local nonprofits and small businesses.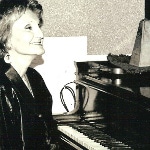 Sharman Nittoli
Musician, Composer, Arranger, Recently Retired Music Educator
Garfield, New Jersey
Project: October 7-23, 2017 – "How Far Felipe", Children's Pageant Revitalization
with Montessori de Santa Cruz for Anza Days at Tubac Presidio State Historic Park.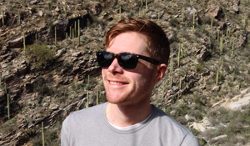 Andrew O'Brian
Photographer/Astronomy
Assistant Professor of Art, University of Tennessee, Chattanooga
Project: July 17 – 29, 2017 – Exploration of the border region's cultural
heritage through the use of astrophotography and celestial navigation
and community presentation. Details to be announced.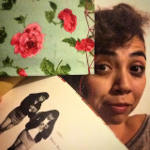 Elena Vega
Nogales, Sonora Mexico
PLAYSHOP, WORKSHOP, PRESENTERS, COLLABORATIVE ARTISTS
Go to Past Happenings for info about what some of our artists will be offering again for the 2017-2018 season.
Let them know you want to receive updates from them about their playshops, workshops, groups, exhibits and happenings.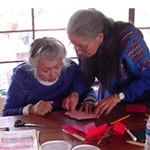 Susan Corl
susancorl@hotmail.com | 520-394-2926
Patagonia Folk Artist, Co-Owner Creative Spirit Art Gallery
Details to be announced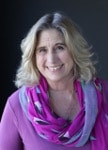 Pat Dolan
Brightflame@mac.com
Tucson Author, Artist, Teacher, Shamanic Healer
Details to be Announced
Jim Fergus
Jimfergus.com
Tubac Author: One Thousand White Women, The Wild Girl, Memory of Love, Marie Blanche
Details to be announced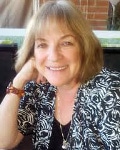 Claire Gerus
Gerus.claire@gmail.com
Literary Agent
Details to be Announced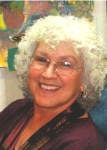 Lois Griffel
loisgriffel.com | Loisgriffel@gmail.com
Artist & Author
Master Signature Member of American Impressionist Society
Details to be Announced
Joyce Jackson
Joycemjackson@cox.net | 602-377-8253
Artist/Printmaker
Tower Studio, El Presidito, Tubac, AZ 85646
Creator of the Tubac Cemetery Series, original, intaglio prints,
exhibited at the Lowe House.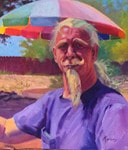 John Mabury
Jmarbury@sent.com | 505-870-7766
Tubac Artist at El Presidito Tubac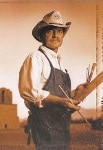 David Simons
Davidsimonfineart.com | Davidsimonsfineart@gmail.com
Facebook.com/david.simonsfineart
Details to be Announced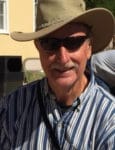 Bill Stephenson, Ph.D.
Livewritewords.com
Tubac Author, Poet, Mentor, Editor
Tubac Writers Group Coordinator, Playshop & Workshop presenter, 
Details to be announced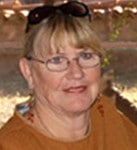 Carol St. John
Tusaints@gmail.com
Green Valley Author, Columnist, Painter
A columnist for the "Tubac Villager", accomplished oil painter,
watercolorist, poet, activist, and author of  Amazon 5-Star Rated
book"Taproots: Where Ideas Are Born." Details to be announced.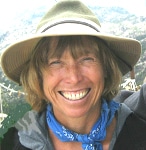 Linda Strader
Lstrader2008@aol.com
Landscape Architect, Watercolor Artist, Author
Details to be Announced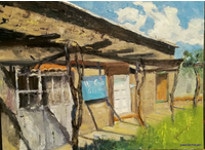 Pamela Wedemeyer
Pwedemeyer.studio1@aol.com
Tubac Artist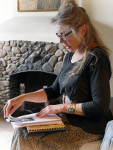 Nancy Valentine
Tubacval@msn.com | 520-841-1404
Tubac Author, Playwright, Historian, Adobe Preservationist
Lowe House Project President and Facilities Manager.