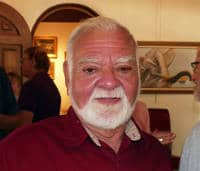 Welcome to the new Lowe House Project Board Chairman, Larry Mello.
Larry is committed to advancing the Lowe House Project's mission after a lifetime of professional experience providing leadership training and organizational development strategies to individuals and groups across the country.
In the last five years, the Lowe House Project has dramatically increased the number of artist residencies for individuals from the US and Mexico. In addition, the opportunities for creative workshops for local community participants continue to increase. The activities of the Project have also raised awareness of the importance of the historic venue, the Historic Lowe House, as a valuable resource for many local groups who now use the facility.
Larry sees his tenure as Board Chairman dedicated to building a sustainable framework for the Lowe House Project through guiding and developing consistent procedures, policies and practices for the Lowe House Project that can secure the future of the organization. He said in a recent interview, "Collaboration, common understanding and partnership need to be fostered so that all participants in the Lowe House Project recognize their unique roles and responsibilities and can contribute fully to achieving our joint vision."