GIVE THROUGH PAYPAL
We are proud to announce!
Grant Awards from AZ Humanities and Arizona Commission on the Arts acknowledging and supporting the contributions of the Lowe House Project!
Thank you for maximizing the benefits derived from recent grant awards from AZ Humanities and Arizona Commission on the Arts!
Here are some ways your tax-deductible donation to the Lowe House Project Artist in Residence program can make a significant impact for the upcoming season.
Rio Compartido/Shared River Exhibit
In conjunction with the Smithsonian Institution's WaterWays Exhibit at the Tubac Presidio Oct – Nov 2019.
Donations will contribute to offsetting expenses of participating Mexican and US artist residencies, travel expenses and curation of this multi-year project culminating in the exhibit featuring bi-national artists and their creative visual, performing and literary work featuring the bi-national Santa Cruz River. Made possible in part by AZ Humanities.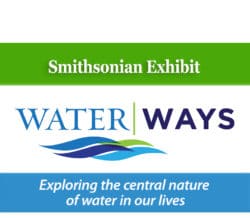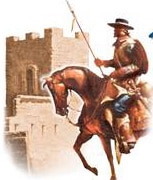 Along the Santa Cruz River—We Live Here!
Free-Village-Wide Cultural and Environmental Heritage Festival Celebrating the Santa Cruz River—November 9, 2019.  Your donations will provide assistance for :
Free admission to the Tubac Presidio State Historic Park and the Smithsonian Institution's WaterWays Exhibit.
Free Concert and Performance by Ted Theodoro Ramirez , Sharman Nittoli and local performers and musicians of traditional folklorico songs and newly composed story songs of the Santa Cruz River.
Travel and expenses for participation by Beyond the Wall Puppeteers and other non-profit performing and cultural organizations.
Supplies for family-friendly children's and adults activities such as mural painting, bird feeder making, art supplies for experiential river-related expressions.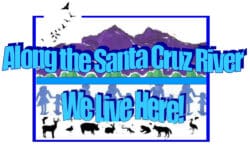 Scholarship Program for Residence Artists
Some of our qualifying resident artist applicants require subsidies to offset travel expenses, supplies, and residency fees. Scholarships afford these highly qualified applicants the opportunity to be a Lowe House Project Resident Artist.
Scholarships for Family-Fun and Life Long Learning Playshop Participants
We want to make it possible for more families and multi-generational participants to be able to benefit from Lowe House Project programs offered by resident artists which require fees.
General Operating Expenses in Support of Ongoing Free and For-Free Educational Programming.
Expenses for rent, utilities, and supplies, from paper products to cleaning supplies, add up but are essential to keeping the doors open and lights on and to maintaining a clean and welcoming facility for the ongoing programming. Tax deductible donations enable us to continue offering the facility for free writers' and poets' groups, book clubs, civic and social community groups, lectures, talks and "playshops" and workshops—all of which encourage and support live-long learning and the development of creative expression for participants of all ages and backgrounds, conducted by local and regional artists who also derive benefits –both financial and developmentally–while sharing their creative skills and talents with others.
Arizona Commission on the Arts acknowledged the contributions the Lowe House Project programming is making to our community at large by awarding the Lowe House Project a 2020 Community Investment Grant to help offset operating expenses. Needless to say, this small grant will help keep the doors open and programming going and growing! As a result, funds allocated for operating expenses can now be directed to expanding programming and fulfilling the mission.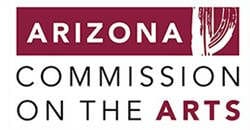 Historic Lowe House Facilities Upkeep and Maintenance.
In keeping with a fundamental mission of the Lowe House Project – fostering the tradition of Tubac: Where Art and History Meet – which involves encouraging and supporting the village's cultural and environmental heritage, we help foster the legacy of the family of William Lowe, Jr. and the preservation, maintenance, and upgrades of the the Historic Lowe House, which houses all of our Lowe House Project activities. The property is listed on the National Register of Historic Places, with portions of the building dating to 1767.
Thank you for joining with others in Lowe House Project to adding your financial contribution to those Please call or email us to discuss how you'd like to contribute in your unique way to the Lowe house Project Artist Residency Program. Or, click the "Donate" button and contribute now.
Thank you,
Nancy Valentine, Program Coordinator
520-398-9671 | Tubacval@msn.com